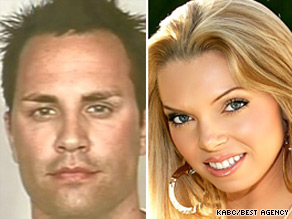 Ryan Alexander Jenkins
, formerly of Calgary AB has had an arrest warrant issued in the US for the suspicious murder of his swim-suit model wife, Jasmine Fiore in LA. Her body was found gruesomely mutilated supposedly to hinder identification but which was foiled by the serial numbers on her breast implants.
Jenkins is the son of a well-known and affluent architect in Calgary. Ryan has not been apprehended and it is claimed he is "armed and on the run". This can not end well as currently scripted but I hope we shall learn more.
It presents another sad cross-boarder intrigue.